Regular price
Sale price
¥25,000
Unit price
per
Sale
Sold out
Usually ships in 2-3 business days (excluding weekends and holidays)
この商品をシェア
View full details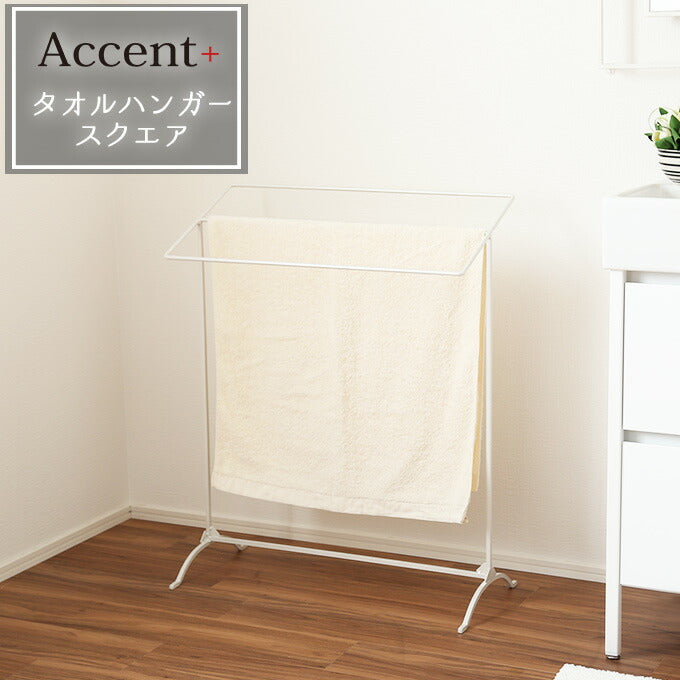 I do not choose the place by a simple design
A towel hanger is one of the interior items that gives a sense of life. But I want to use the hanger day and night because I use it every day. I chose a simple design with a thin frame so that it would blend in with the interior.
A clean frame with a 1 cm iron!
Even when the thin frame is out, it does not feel out of place with the room, and its presence is not a concern.
Blends in with other interiors when not in use. So there is no folding function.




Easy to move "square type"

There are 3 parts for hanging towels, but the feet are 1 so it's neat! The size is large, but it is easy to move to a sunny and well-ventilated place. In addition, the square frame on the top is wide enough to be used as a bath mat, so you can dry the wet bath mat after use. It's easy to put diagonally, so it's perfect as a place to dry frequently.




Lifetime durability

It is not a mass-produced product. A craftsman carefully handmade it with all my heart.
No screws or bolts are used, and the main body is completely integrated and firmly welded, so there is no looseness that is common in assembled or folded products. Economical because it can be used for a long time. Even if it looks thin, it's a solid towel hanger!


Because it is a finished product, there is no need for troublesome assembly. It can be used immediately from the day it arrives!


Original color with solid coating



size

Before the detailed size... the size is about this.


Product Details
size
Width: 70cm
Depth: 32cm
Height: 87cm

weight
Weight: 3.2kg
Material
Iron (powder coating)
Country of origin
Japan
assembly
finished product
please note
The color of the paint may vary depending on the production date and lot.
Since the irons are bent by hand, there may be some rattling, but if there is no problem in using it, it may be treated as a non-defective product. Thank you for your understanding.