Regular price
Sale price
¥16,000
Unit price
per
Sale
Sold out
Usually ships in 1-2 business days (excluding weekends and holidays)
この商品をシェア
View full details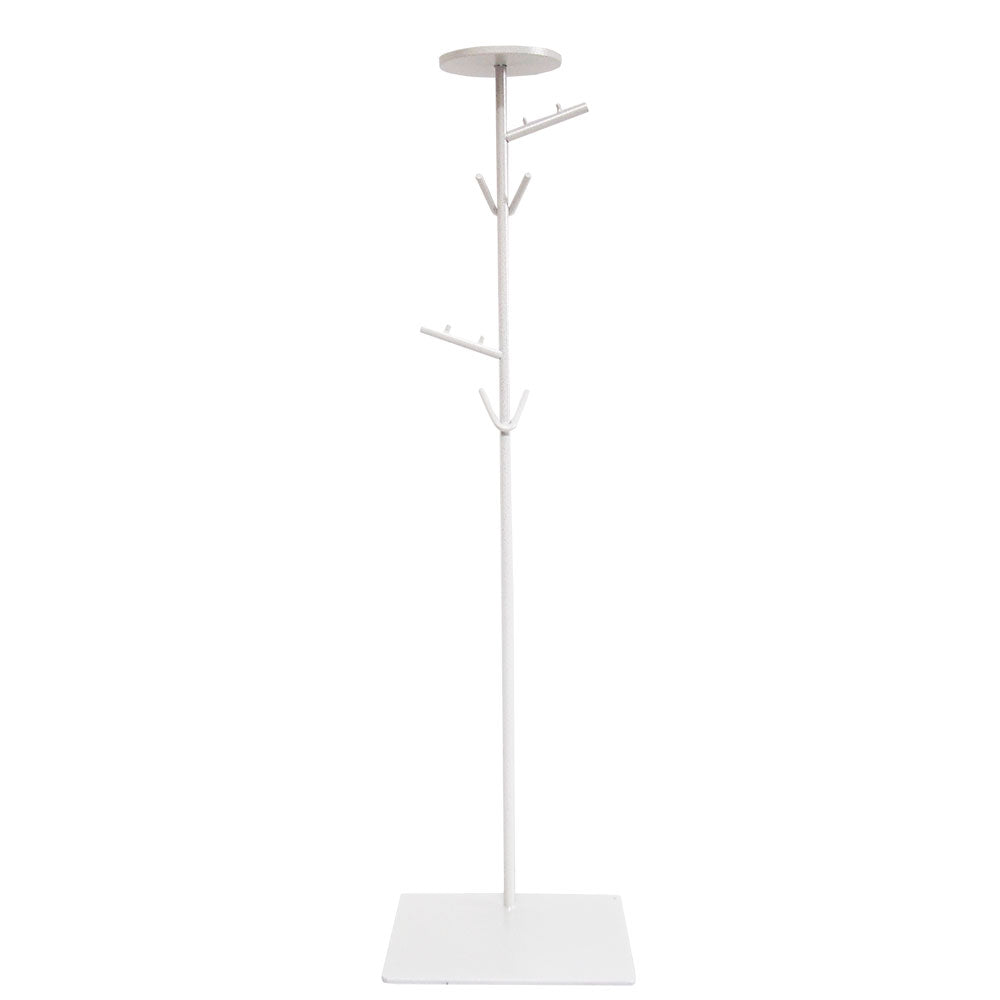 Why not use it in combination with Mi-O to create a stylish room?
Thank you for reading this far!

The "Stand Me-o" can be used not only in the entrance, but also in the living room, etc. The height is low and stable, so you can use it with confidence.
It is convenient because you can put small items on the round top plate. Especially recommended for homes away from the entrance to the washroom!
If you install it at the entrance and have a sanitizing gel placed on it, you can sanitize it as soon as you enter the house!

Small items that you use every day can make your entrance or room cluttered.
It is Standmio (Stand Mio) that is refreshing and attractive.
Even if you are in a hurry, it's all set up, so it's okay! You are always welcome!
Please try Standmio.
Product Details
Product name

Iron Entrance Stand mio Stand mio

size

Size: [Stand] (Approx.) Width 330 x Depth 250 x Height 1230 (mm)
[top plate circle] (diameter) width 168 (mm)

weight

5.3kg

Material

Iron (powder coating)

Country of origin

Japan

remarks

finished product

please note

*Because it is handmade, there may be some individual differences in size and appearance.
*Since it is dangerous, please place it on a smooth flat surface without slopes or unevenness when installing.
*If you push or pull it, it may fall over.

Guidance

Free shipping (*excluding some areas such as Hokkaido, Okinawa, and remote islands)

Relation

Iron stand, entrance stand, entrance stand, iron rack, storage stand, storage rack, coat hanger, living alone, tidying up, organizing, pole stand, bag rack, bag rack, hat rack, clothes rack, key holder, smartphone holder, stylish, simple mio Stand mio, pole hanger, hanger rack, entrance stand, stylish, entrance rack, white bronze Black, space-saving, made in Japan, entrance, store, pole stand, finished product, slim, white, brown, black, finished product, storage for living alone, stylish iron stand, entrance preparation, new life, new member of society

Description of item

This is an iron entrance stand mi-o made by our original "Accent+".
Clean up your child! It is an entrance stand that will help you.
With this, you can keep your keys and bags at the entrance, and keep your shoes off, so you can keep your entrance clean and tidy.
The simple design with a retro feel will make your entrance look stylish.