Regular price
Sale price
¥12,000
Unit price
per
Sale
Sold out
Usually ships in 1-2 business days (excluding weekends and holidays)
この商品をシェア
View full details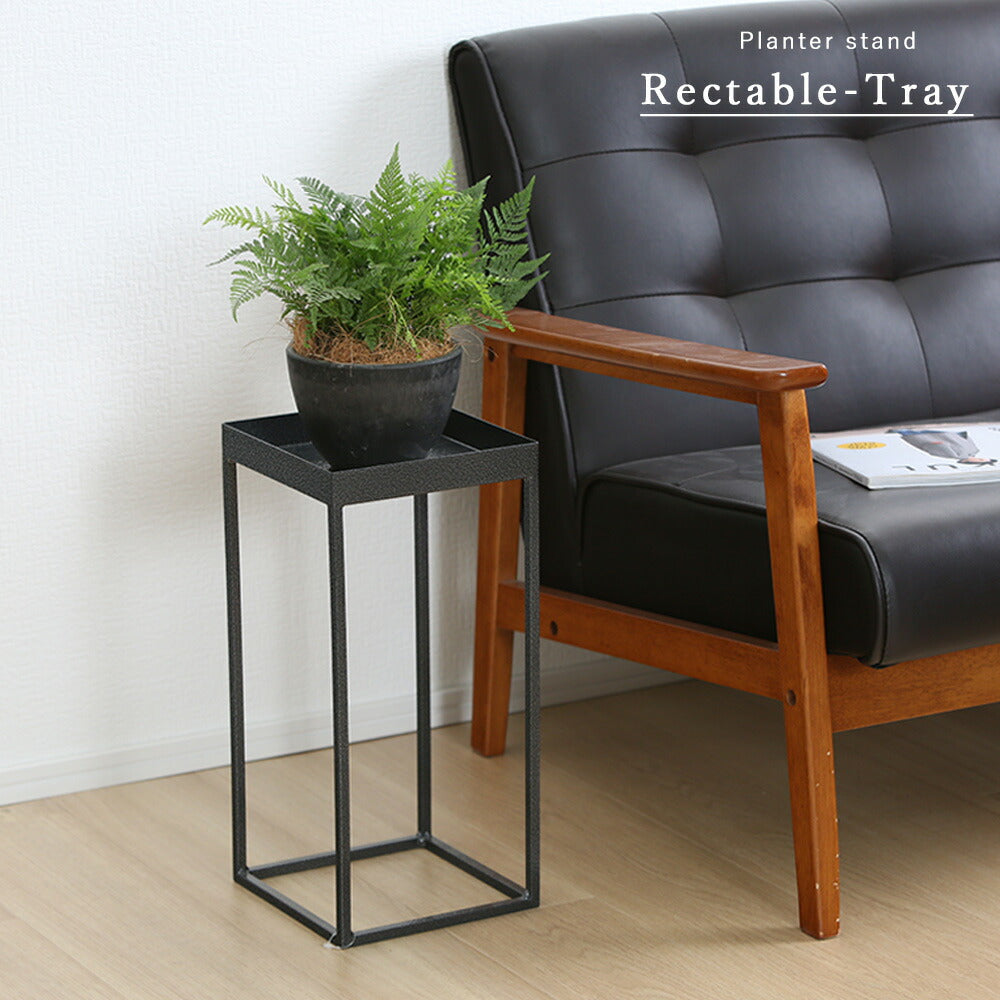 living with green
relaxing space for adults
Now that we have more time at home due to teleworking, many people are probably looking for ways to heal and refresh themselves. In such a case, foliage plants are recommended. Stylish and colorful foliage plants not only enhance the relaxation effect, but also have the merit that green relieves eye fatigue and improves concentration.
Sophisticated beautiful form by removing unnecessary design
A flower pot stand for placing pots such as plants and foliage plants. By adding height differences to the pots, the greens lined up look lively. A simple design that will blend in with any interior and never get tired of it. Made of iron, it is not only fashionable, but also very sturdy and can be used for a long time.
Add a soothing accent to your room.
A middle-sized foliage plant recommended for those who suddenly want to buy a large pot. Even potted plants with no height can be placed with a stand to increase their presence. Turn a corner of your room into a healing space.
By placing the green in a place where you can see it from the sofa, by the dining table, by the work desk, etc., when you move your line of sight, you can see the green and take a break.
A planter stand with a simple design with thin lines and a luxurious coating that naturally blends in with the space. Made of clean and stylish iron, it further enhances the presence of the green.
A cool impression created by the texture of the iron. Our original iron products that give off a unique presence with a sense of warmth inside.
The narrow legs and thin top plate give it a neat impression, and it blends in well with the space without giving a feeling of pressure.
Product Details
Product name

Rectable-Tray -Rectable Tray-

size

Width: 20cm
Depth: 20cm
Height: 42cm

weight

2.14kg

Material

Steel (powder coating)

Country of origin

Japan

Relation

Stylish simple flower stand flower stand planter garden interior furniture cafe Nordic planter dining entrance entrance garden green pot stand flower pot stand flower stand flower stand pot stand iron rack flower rack flower stand pot stand planter stand flower shop flower shop cafe restaurant store home display shop Living Sanitizer Stand Side Table Mini Table Gardening Interior Sturdy Durable Luxury Long Lasting