Regular price
Sale price
¥16,000
Unit price
per
Sale
Sold out
Usually ships in 2-3 business days (excluding weekends and holidays)
この商品をシェア
View full details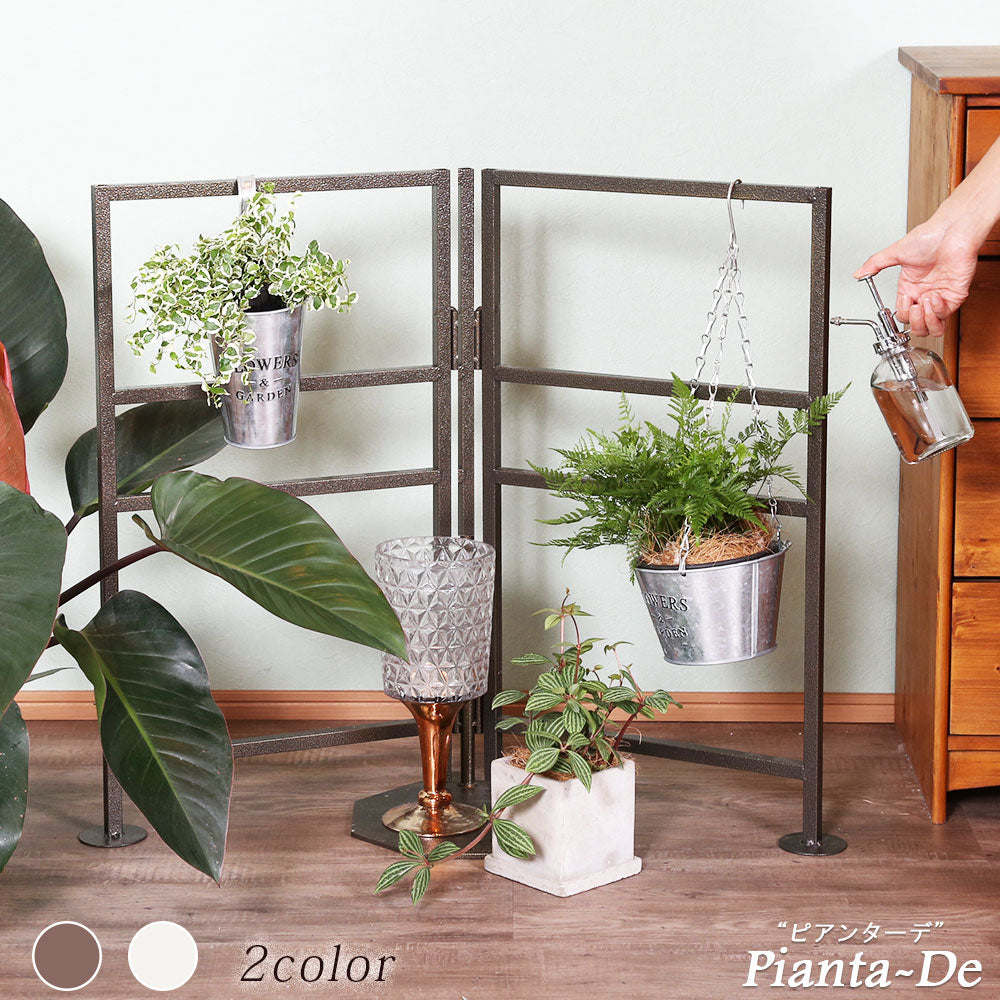 A life surrounded by nature, next to plants.
The stand, which can be seen between the plants, is made of iron and has a solid feel, so it will make your planter look stylish.


Place plants for elegance. You can hang it up and decorate it to make it fashionable.
You can freely arrange it according to yourself! Can be used as a stand!


You can keep your plants in one place, so you don't have to worry about watering!


You can use it according to the scene!
To assemble, just insert the side fence into the center bar! It's easy, so even those who are not good at assembling can do it.
You can decorate the planter as soon as it arrives!


Elegant special paint finish
Color variations
An inorganic iron stand with original paint for an elegant finish.
Fashionable and warm colors make plants even more attractive.


Detail --- Product Details ---
While maintaining a simple and stylish atmosphere, there is a commitment to creating a stable flower fence that does not fall over even if you decorate it with plants.
Size --- Size ---
Decorate your room with plants and enjoy your time at home.


A planter stand that enhances plants, making it a stylish accent for your room.


Product Details
Product name

Iron Planter Fence Pianta De Piantade

size

[Body (at 180 degrees)] (Approx.) Width 900 x Depth 250 x Height 710 (mm)
[Body (at 90 degrees)] (Approx.) Width 600 x Depth 360 x Height 710 (mm)
[Left and right fence] (approx.) Width 400 x 16 (mm)

Material

Iron (powder coating)

Country of origin

Japan

image

Decorate your room with plants to create a gorgeous atmosphere!

catch copy

Display plants to create a stylish room!

point

It's ok to hang plants! It is OK even if I put it! It is a fence type flower stand that can do both.

Relation

Living Flower Rack Fence Stand Houseplant Fashionable Elegant Flower Arrangement Miscellaneous Interior Iron Stand Simple White Bronze Space Saving Made in Japan Store Slim White Brown Flower Stand Fence Type

For those who

For those who want to put or hang plants in their room.

Description of item

An iron flower stand made with our original "Accent+".
Our shop's original special paint is applied to create a stylish atmosphere. You can make your room elegant by arranging it to your liking.

please note

*Because it is handmade, there may be some individual differences in size and appearance.
*Since it is dangerous, please place it on a smooth flat surface without slopes or unevenness when installing.
*If you push or pull it, it may fall over.