Regular price
Sale price
¥15,500
Unit price
per
Sale
Sold out
この商品をシェア
View full details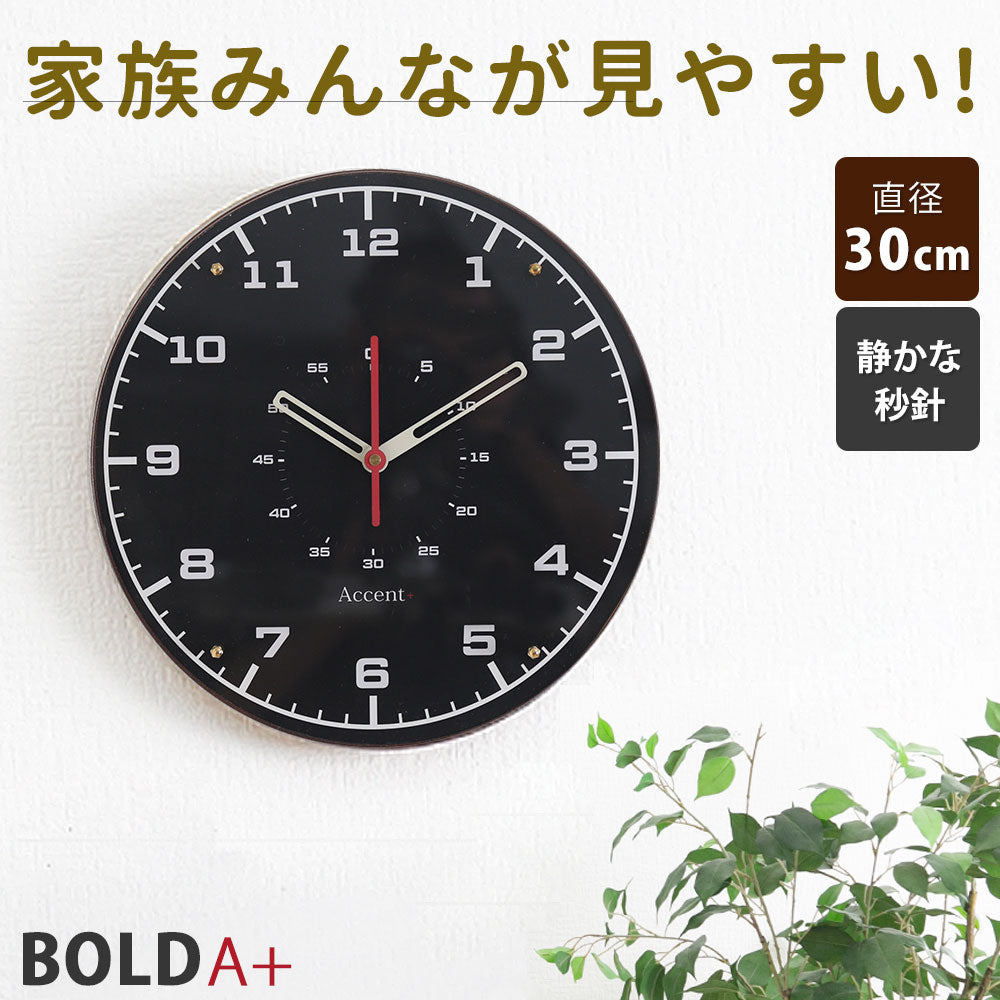 Easy-to-read wall clock with a diameter of 30 cm The black and white dial, bold numbers, and thick hands are very easy to see.
A nostalgic design with a retro and antique feel.
It is a handmade original product designed with both visibility and design.



■The shape of the numbers is easy for children to see■Recommended for living rooms and children's rooms.
■Because it is acrylic board, it is hard to be broken and is available in peace.


The watch is covered with cowhide leather. It has an acrylic cover so it doesn't get dirty easily. The impactful design makes it an accent for your room.

The second hand sweeps, but the hour and minute hands move in 10-second steps.
When it comes to stepping hands, I'm worried about the clicking sound, but I can barely hear it when I put my ear to the watch, so I don't really care.



The numbers with a retro feel are easy to read, and you can see the numbers and hands properly even in a room with dim indirect lighting at night.
It is also recommended for people with low vision, children and the elderly.



It's simple, so it's a clock that makes you look stylish in any interior.

■In a cool and simple room. Creates an accent on the wall.
■For interior with a feeling of antique. Add warmth.



A must-see for renters! All you need is this!
Product Details
Product name

Wall clock BOLD A+

size

Depth: 5cm
Diameter: 30cm

weight

0.66kg

Material

MDF cowhide acrylic other

Country of origin

Japan

attached

Wood screw, AA x 1 (batteries included)

move

Domestic SKP sweep movement

Description of item

Easy-to-read wall clock with a diameter of 30 cm!
The black and white dial, bold numbers, and distinctive hands make it very easy to read.
It is a handmade original product designed with both visibility and design.

For those who

Those who are looking for an interior clock like overseas Those who want to unify the interior with white and black People who are looking for a clock that is easy to see from anywhere even in a large room

Relation

Company Office Round Circle Children's Room Gift Gift Wrapping Gift Second Hand Quiet Accent+ Accent Plus A+ Aplus Wall Clock Wall Clock Wall Hanging Nordic Clock Cute Wall Clock Clock Interior Nursery Living Quiet Interior Miscellaneous Goods Easy to See Antique Design Designers Analog Monotone Black and White Interior Clock Miscellaneous Manly Interior Antique Design