Regular price
Sale price
¥15,500
Unit price
per
Sale
Sold out
通常4~5営業日で発送予定(土日祝を除く)
この商品をシェア
View full details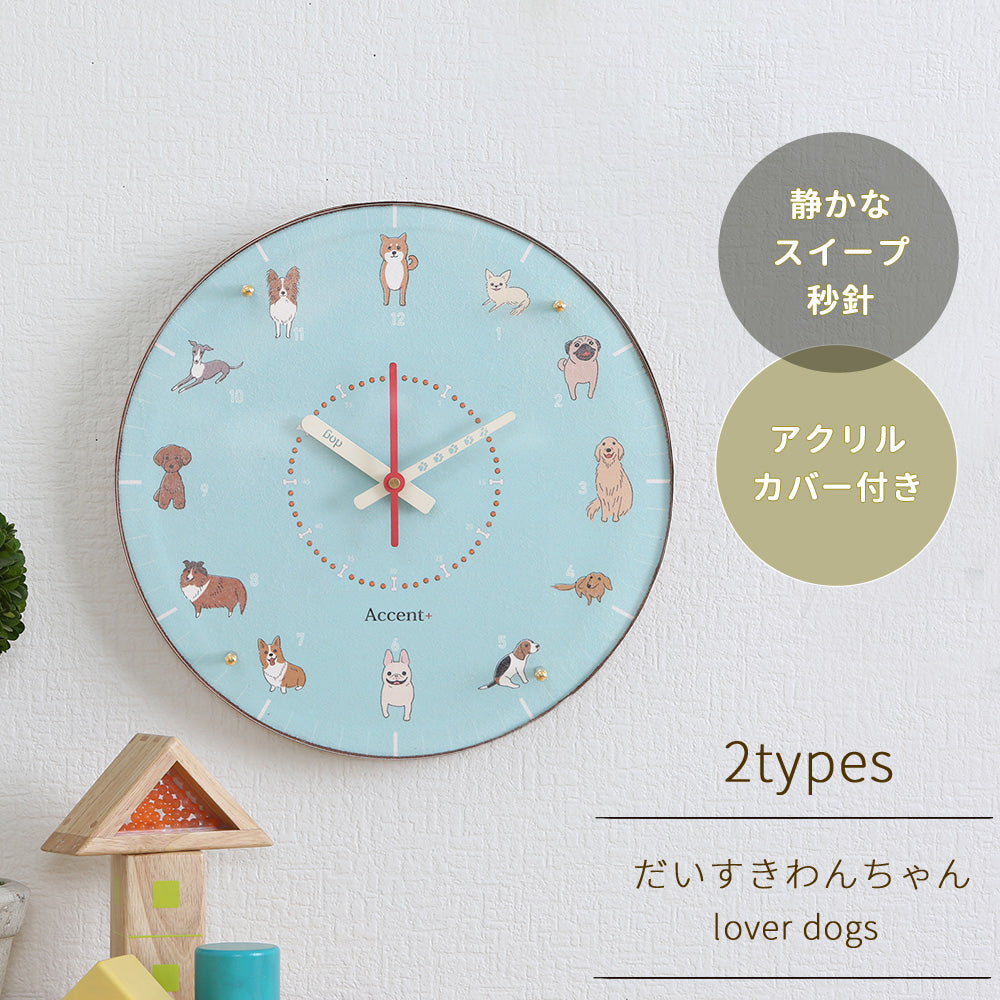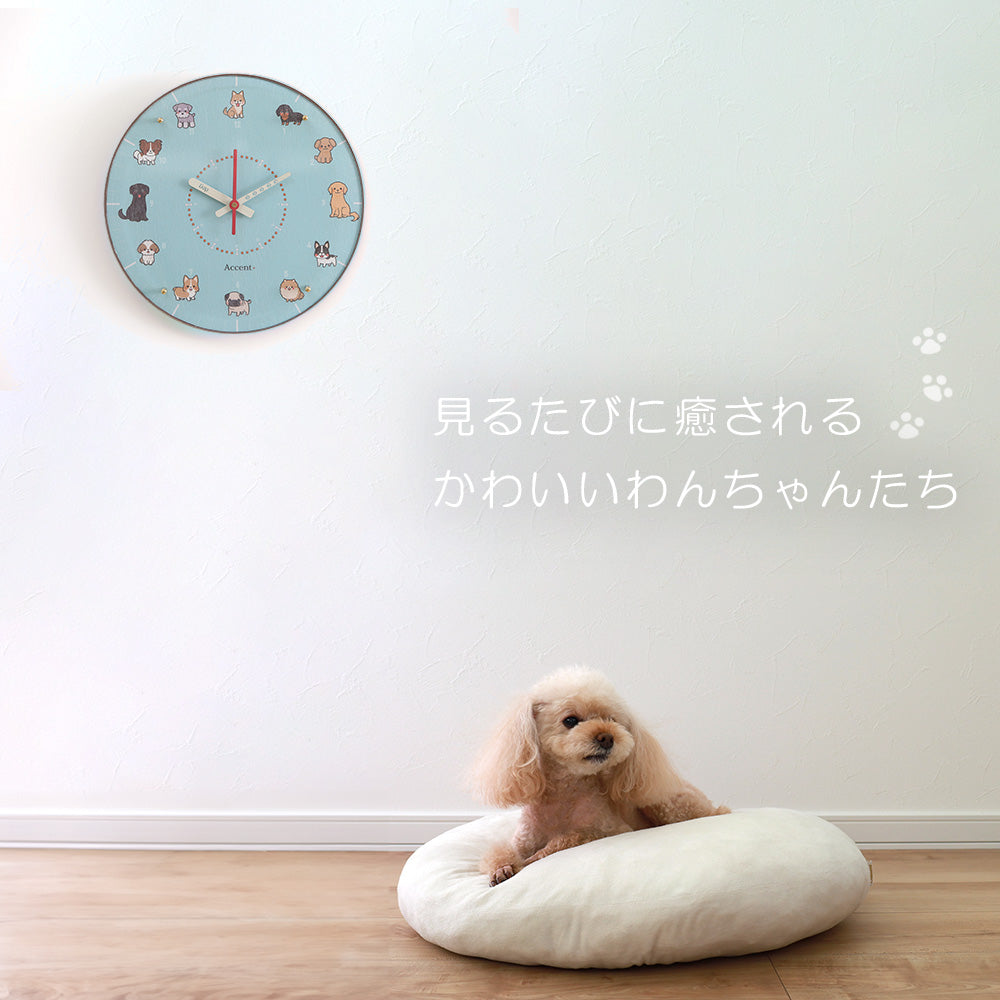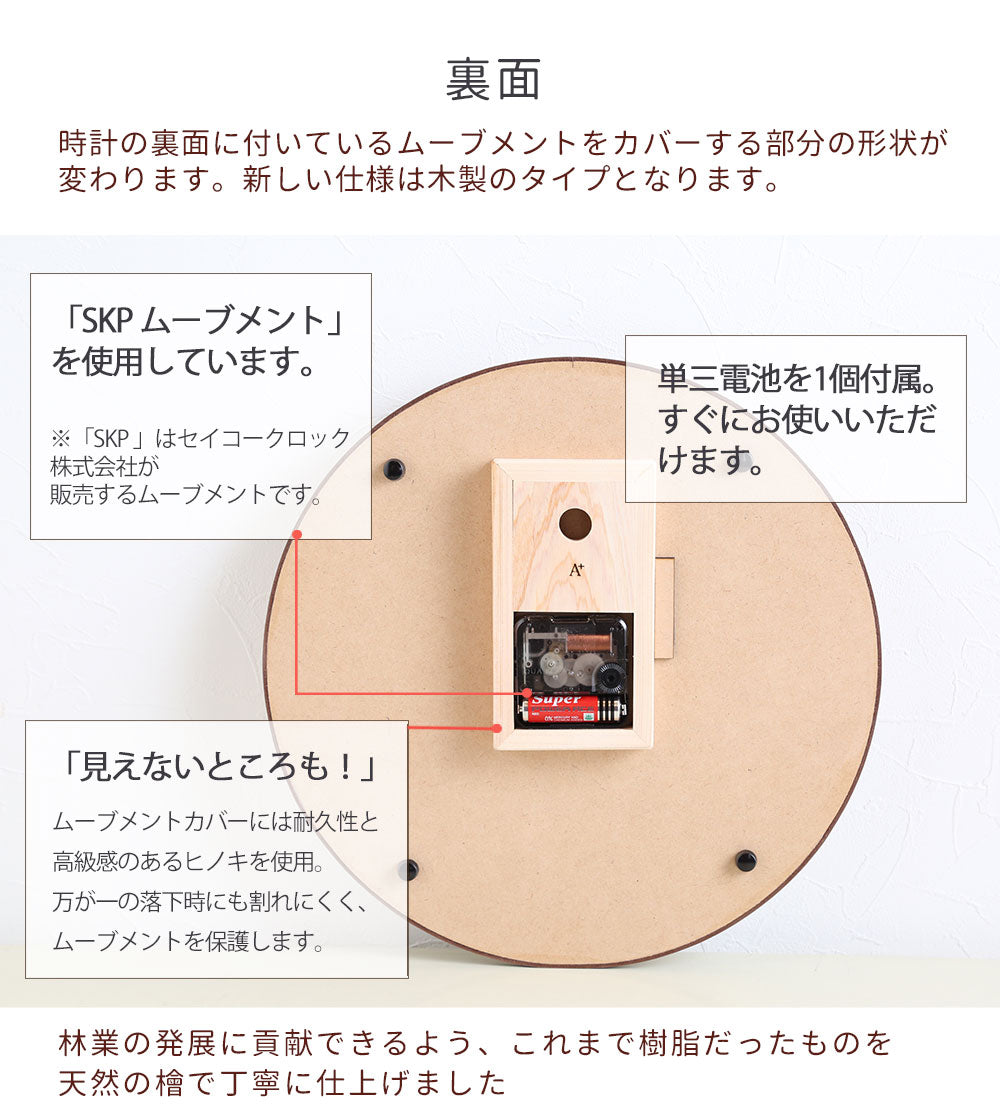 It is a watch that makes you feel "cute♪" every time you look at the time.

The design of the white hands on the sky blue dial uses refreshing colors like the sky and clouds.
We intentionally kept the numbers modest and designed a gentle space that is not chased by time.
Recommended for people who love dogs, children who love animals, and rooms with natural interiors.

2 types of designs are available! Please find your favorite dog♪

Popular cute adult doggies gathered. The loveliness that seems to appear in a picture book♪

Shiba Inu, Chihuahua, Pug, Golden Retriever, Miniature Dachshund, Beagle, French Bulldog, Welsh Corgi, Shetland Sheepdog, Toy Poodle, Italian Greyhound, Papillon (clockwise from 12 o'clock)

Puppies drawn with a cute touch. The cute expression of each dog is attractive.

Shiba Inu, Miniature Dachshund, Toy Poodle, Golden Retriever, French Bulldog, Pomeranian, Pug, Corgi, Shih Tzu, Labrador Retriever, Papillon, Miniature Schnauzer (clockwise from 12 o'clock)


A collection of cute dogs! It heals you every time you look at it with gentle colors and touches.


It has a durable acrylic cover so that it will not break even if a child touches it or if it falls.
The dial does not have a glossy feel, and has a soft and gentle Japanese paper-like finish.
When viewed from the side, the cowhide edging adds a sense of luxury.



The white short hand is cut out in the shape of "dog" and the long hand is cut out in the shape of a dog's footprint, giving it a cute personality.
The hands are not the type that clicks, but they move smoothly, so it is a quiet watch that does not bother you with noise.
Even if you hang it in the living room, you won't be bothered by it even in the quiet night.
Also suitable for bedrooms.



Recommended for children's rooms! Both boys and girls will love it!
It is also recommended as the first watch for children who cannot read numbers yet.
Gifts for those who like animals, pet shops, etc.!




Product Details
Product name

Wall Clock Daisuki Dog lover dogs

size

Depth: 5cm
Diameter: 30cm

weight

0.66kg

Material

MDF cowhide acrylic other

Country of origin

Japan

attached

Wood screw, AA x 1 (batteries included)

move

Domestic SKP sweep movement continuous second hand

Description of item

A wall clock designed with a soothing illustration of a dog.
The design allows even children who cannot yet read the numbers to become familiar with the watch.
Cute dogs create a gentle time.

Relation

Pet Shop Continuous Second Hand Sweep Second Hand Sweep Movement with Second Hand Quiet Almost Silent 2 Types Handmade Handmade Fashionable Fashionable Scandinavian Entrance Healing Calm Peacefulness Round Circle Bedroom Bedroom Living Room Kitchen Children's Room Children's Room Kids Room Children Toddlers Elementary School Boys Boys Girls Girls Accent+ Accent+ Accent Plus A+ Aplus A plus prism eye project prism iproject handmade made in Japan housewarming housewarming housewarming gift present wrapping gift study learn watch learning