Regular price
Sale price
¥16,000
Unit price
per
Sale
Sold out
この商品をシェア
View full details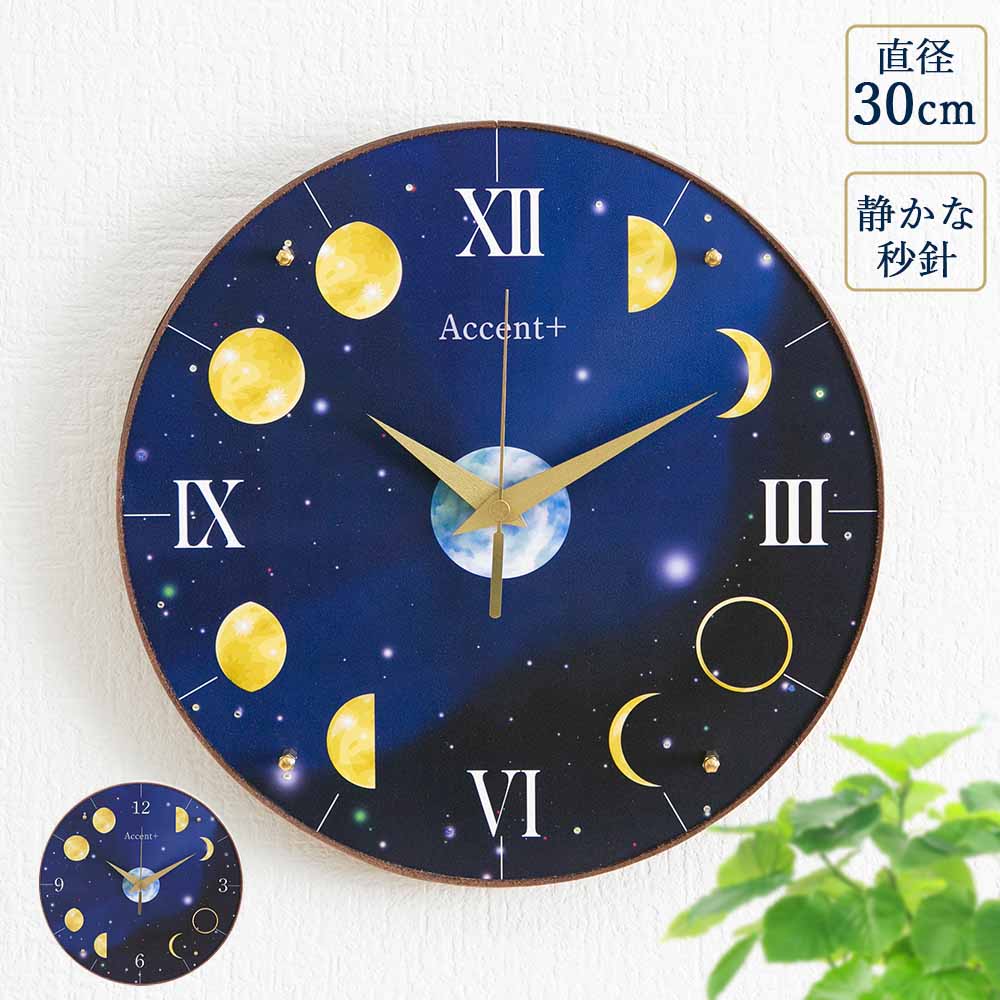 I feel the flow of time with the phases of the moon.
A dial lined with mysterious moon phases.
The deep blue that looks like the night sky seen from the skylight, and the glittering crystals and calm gold hands accentuate the beauty.
Please try to incorporate the beauty that does not make you feel that it is a watch and the healing of everyday life.


For people like this.
・I don't want to be pressed for time. ・I want to make my bedroom a relaxing space. ・I live in the city and can't see the stars.


The fantastic moon is encrusted with high-grade crystals to recreate the glittering starry sky.
20 crystals express the starry sky.
You will be enchanted by its beauty as it sparkles and shines depending on the reflection of light and the viewing angle.









Product Details
Product name

wall clock

size

Depth: 5cm
Diameter: 30cm

weight

0.66kg

Material

MDF cowhide acrylic crystal other

Country of origin

Japan

attached

Wood screw, AA x 1 (batteries included)

move

Domestic SKP sweep movement continuous second hand

Description of item

A wall clock designed with the phases of the moon, Moon Clock You can decorate your clock like a moon clock art.
A non-mechanical wall clock like a digital clock.
Deep blue soothes work fatigue and housework fatigue.
A relaxing space that makes you want to take a deep breath.

Relation

Wall Clock Clock Interior Roman Numerals Arabic Numerals Entrance Bedroom Bedroom Living Kitchen Children's Room Children's Room Kids Room Restaurant Cafe Hotel Dining Store Accent+ Accent Plus A+ Aplus Handmade Housewarming Housewarming Housewarming Housewarming Gift Present Wrapping Gift Family Celebration Baby Shower Opening Celebration Domestic Fashion Fashionable Blue Navy Wall Clock Art Clock Round Circle Healing Calm Calm Clean Beautiful Beautiful Mysterious Modern Scandinavian Quiet