Regular price
Sale price
¥7,000
Unit price
per
Sale
Sold out
Usually ships in 2-3 business days (excluding weekends and holidays)
この商品をシェア
View full details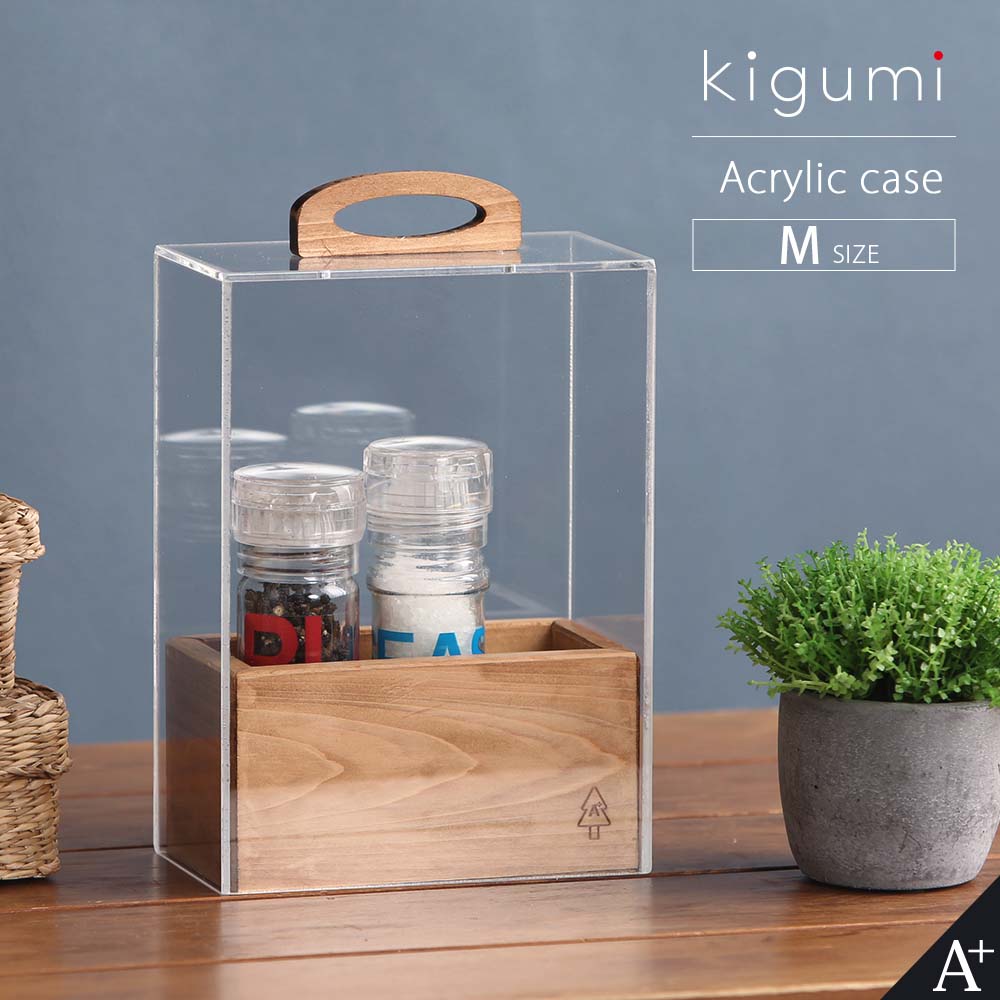 comfortable living,
Acrylic case that makes you feel good every day
Easy to use, clean and beautifully stored.
A stylish kigumi case with a warm wooden design. By using acrylic for the lid, it is lightweight and easy for anyone to take out and clean up. In addition, it protects from dust and dirt, so you can always keep it clean. An acrylic case that combines practicality and interior design.
An acrylic case accented with a stylish handle on a case with the warmth of natural wood (cypress). You can arrange everyday items on a table or counter to create a stylish interior. For attractive storage with beautiful acrylic and discerning cases.
Highly transparent acrylic is used for the lid. The light reflected on the acrylic surface sparkles and makes the table even more beautiful.
Because it is acrylic, it is lightweight and easy to open and close.
You don't have to worry about it breaking even in an emergency.
The case is made of natural Japanese cypress. Each carefully crafted case is hand-finished by Japanese craftsmen with beautiful details. You can feel the warmth of people, and it is an eco-friendly product that can contribute to the SDGs in consideration of Japan's forest environment.
Cutlery and condiments that you use every day. It is very convenient to have it in a place where you can easily reach it, such as a table or counter. Storage that is easy for everyone to pick up and put away creates a comfortable space.
KIGUMI's acrylic case allows you to have both a neatly organized home and the enjoyment of interior design. The secret to keeping your space organized and clean is a storage method that anyone can put away.
Open storage that is placed in an easy-to-reach place tends to collect dust, so caution is required. KIGUMI's acrylic case comes with a lid that protects it from dust and dirt, so you can keep it hygienically clean.
Product Details
Product name

kigumi "Acrylic case M size"

size

High, Low

Material

Hinoki Acrylic Others

Country of origin

Japan

Relation

Restaurant Cafe Business Paper Napkin Holder Tableware Accessory Case Desktop Standing Wood Wooden Modern Kitchen Accessories Kitchen Miscellaneous Paper Napkin Stand Home Party Nordic Tableware Kitchen Miscellaneous Interior Paper Napkin Holder Tableware Accessory Case Desktop Standing Wood Wooden Modern Kitchen Accessory Kitchen miscellaneous goods paper napkin stand home party Nordic tableware kitchen miscellaneous goods interior