Regular price
Sale price
¥8,800
Unit price
per
Sale
Sold out
Usually ships in 2-3 business days (excluding weekends and holidays)
この商品をシェア
View full details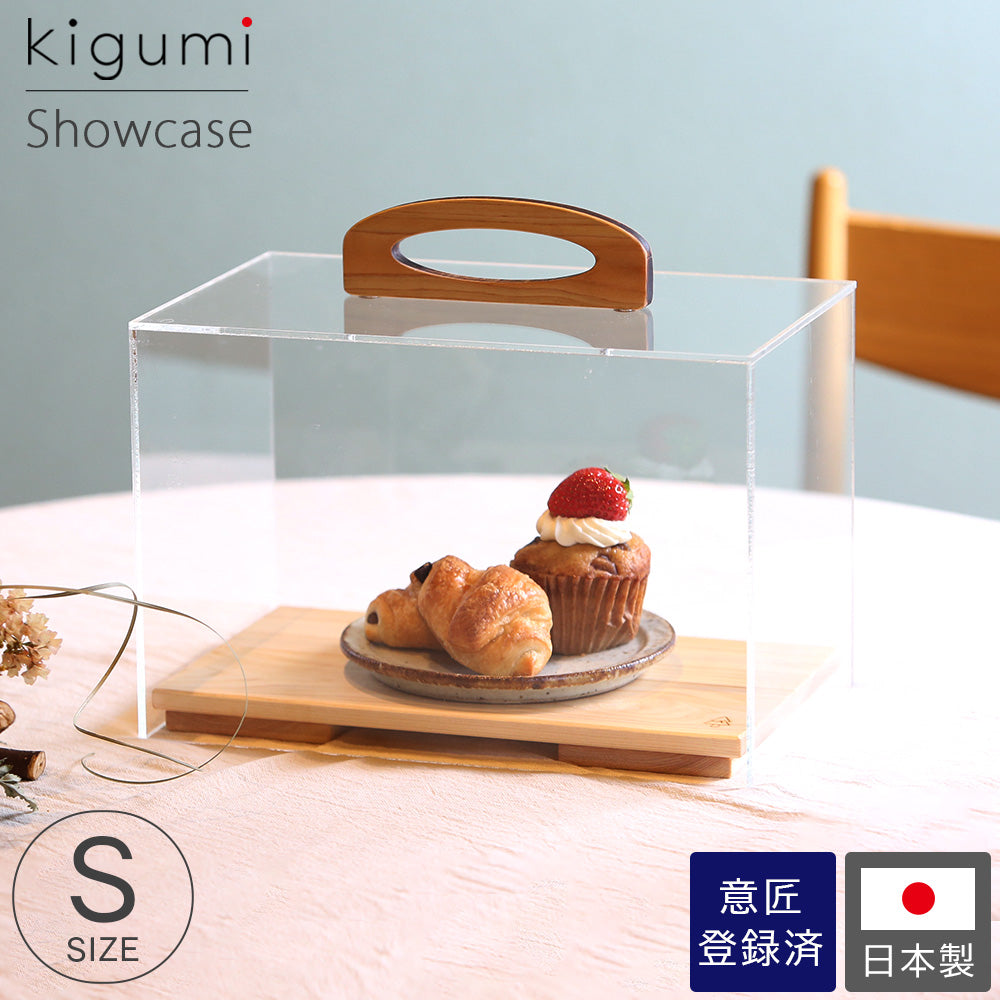 Bring a lot of smiles to your customers.
A showcase that conveys your thoughts.
A warm showcase that uses natural wood accents in an inorganic image acrylic case. The natural atmosphere not found in other showcases enhances the space.
It has the same transparency as glass, which is not found in other plastic resins. In addition, the way the acrylic reflects light and sparkles makes the inside of the showcase even more beautiful.
The plates are made of natural cypress to add a sense of luxury! The natural texture of natural wood and kigumi's stylish engraving will further enhance the interior of the showcase.
Splashes and insects on food and dust on products detract from their taste, beauty and hygiene. Hygiene management is an important point to keep the original charm.
Product Details
Product name

"kigumi showcase S size"

size

Width: 30cm
Depth: 18cm
Height: 20cm

Material

acrylic cypress

Country of origin

Japan

Relation

Showcase Showcase Antivirus Cake Showcase Food Case Buffet kigumi Hotel Restaurant Store Commercial Square West Coast Splash Prevention Bread Food Food Cover Clear Sample Sample Case Anti-drying Antivirus Insect Prevention Transparent Wooden Transparent Food Bread Storage Natural Simple Scandinavian Snacks Baked Confectionery Splash Prevention Bread Case Antique Store Fixtures Clear Box Collection Cover Deep Handle Natural Wood Cute Cafe Sweets Sweets Cake Interior Kitchen Dining Gift Housewarming Housewarming Event Marche Coffee Beginner Display Display Viking Plate Plate Light Cake Cover Clear Baked confectionery, buffet, fashionable, storage container, storage, eating, drinking, Instagrammable, display, splash protection, with lid, banquetware, for eating and drinking stores, infection control, insect control, transparent bread case, cafe storage container, stylish, Nordic kigumi, cake stand, large nursery school, facility, company