Regular price
Sale price
¥3,800
Unit price
per
Sale
Sold out
Usually ships in 2-3 business days (excluding weekends and holidays)
この商品をシェア
View full details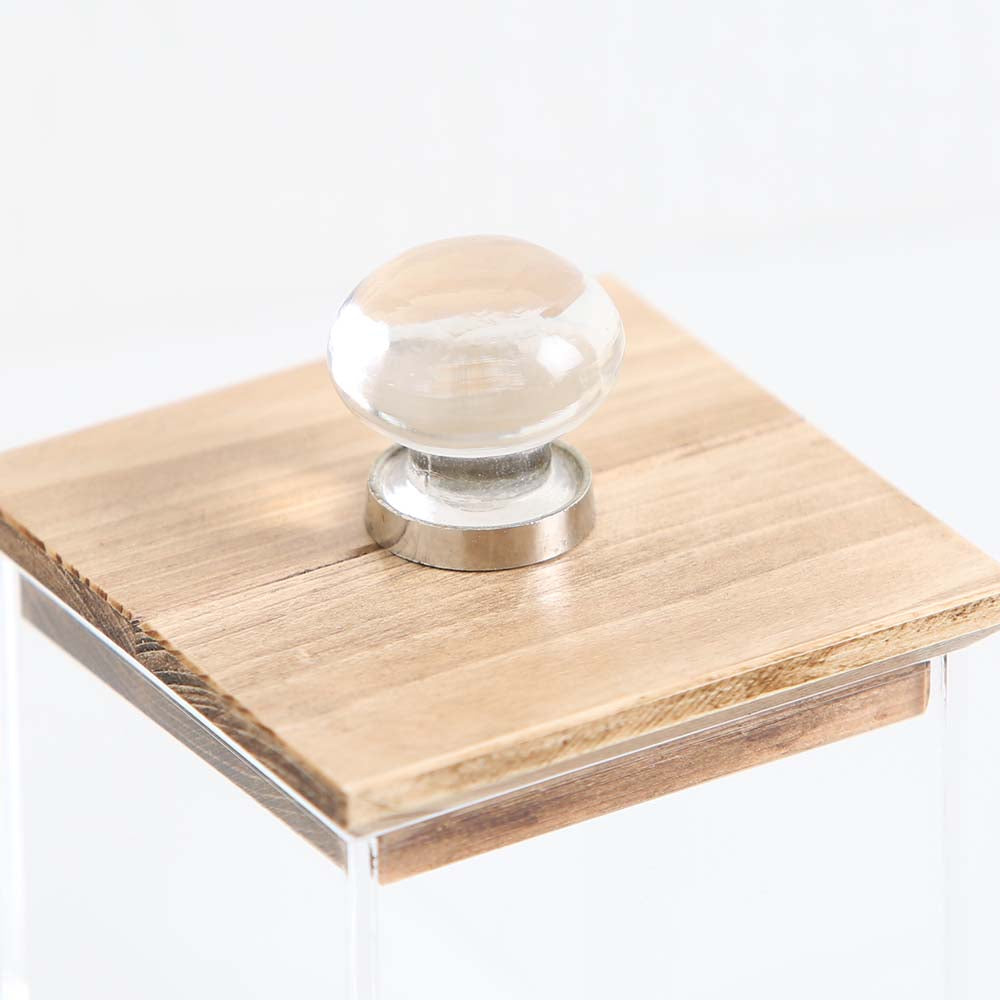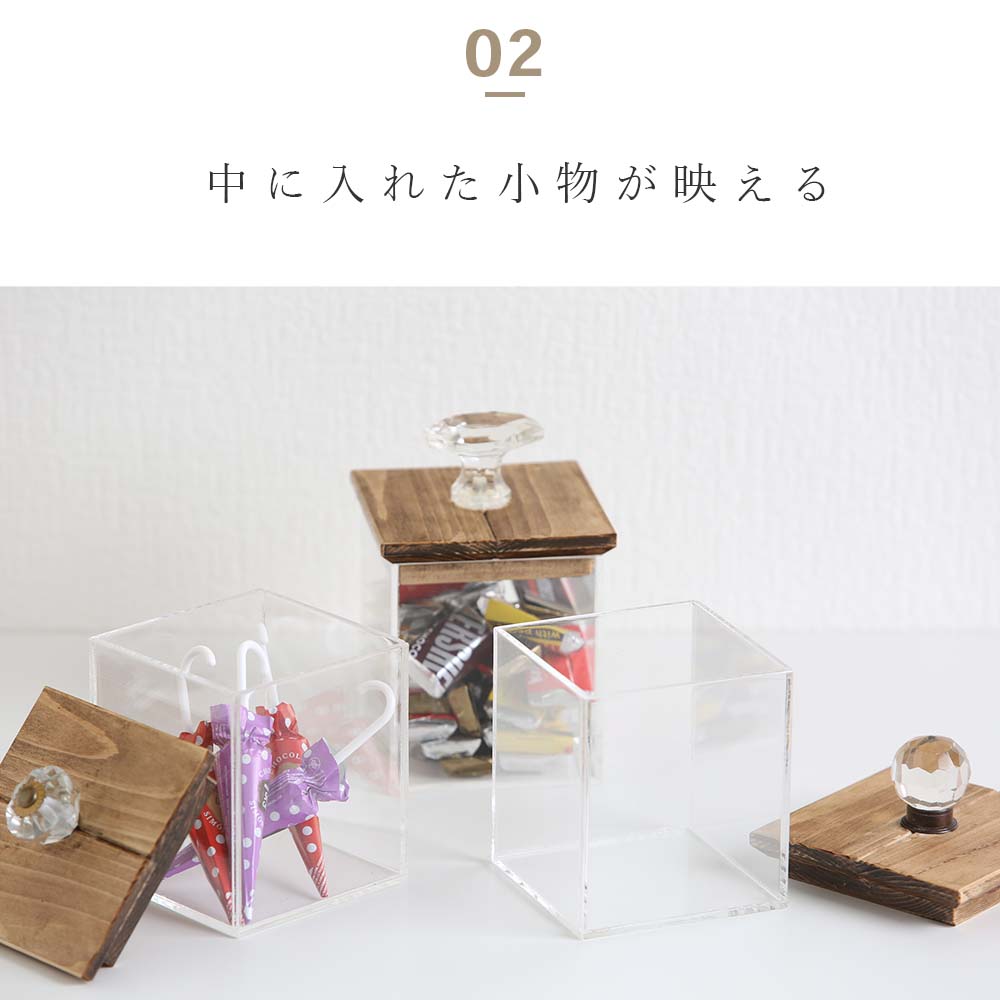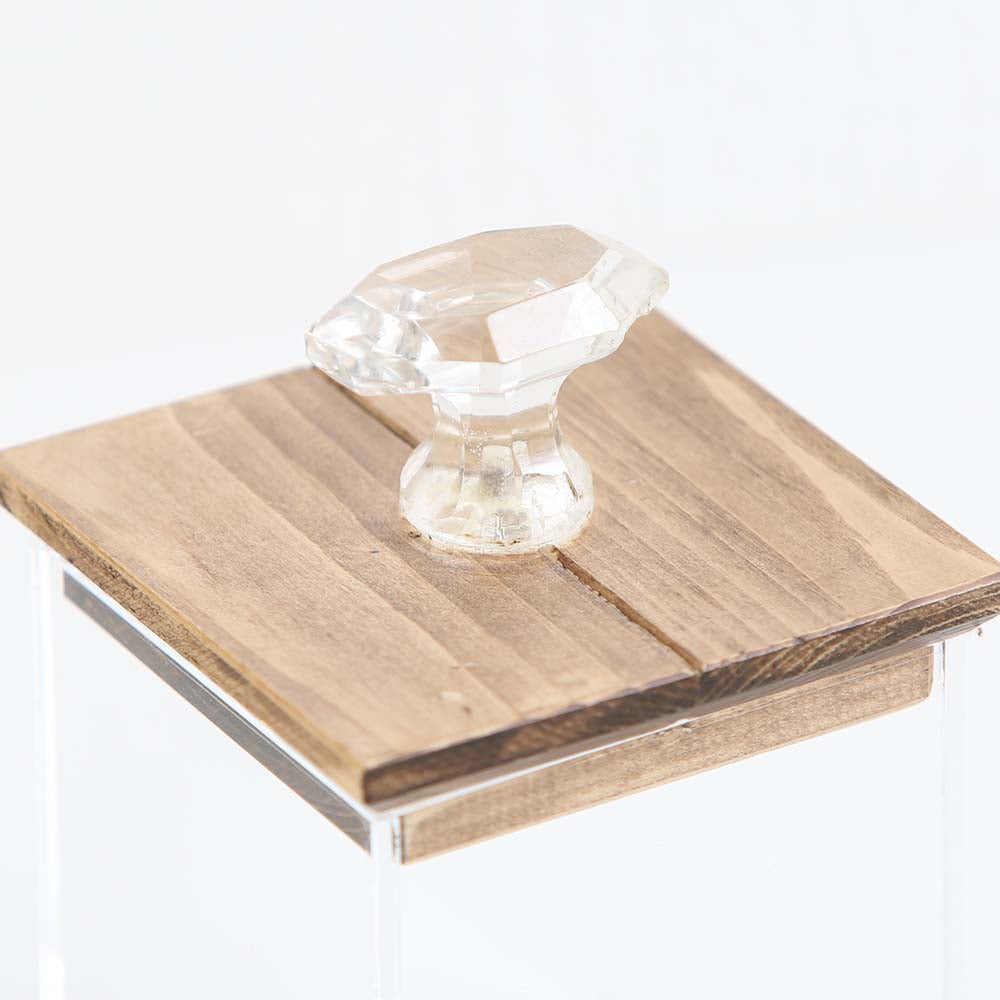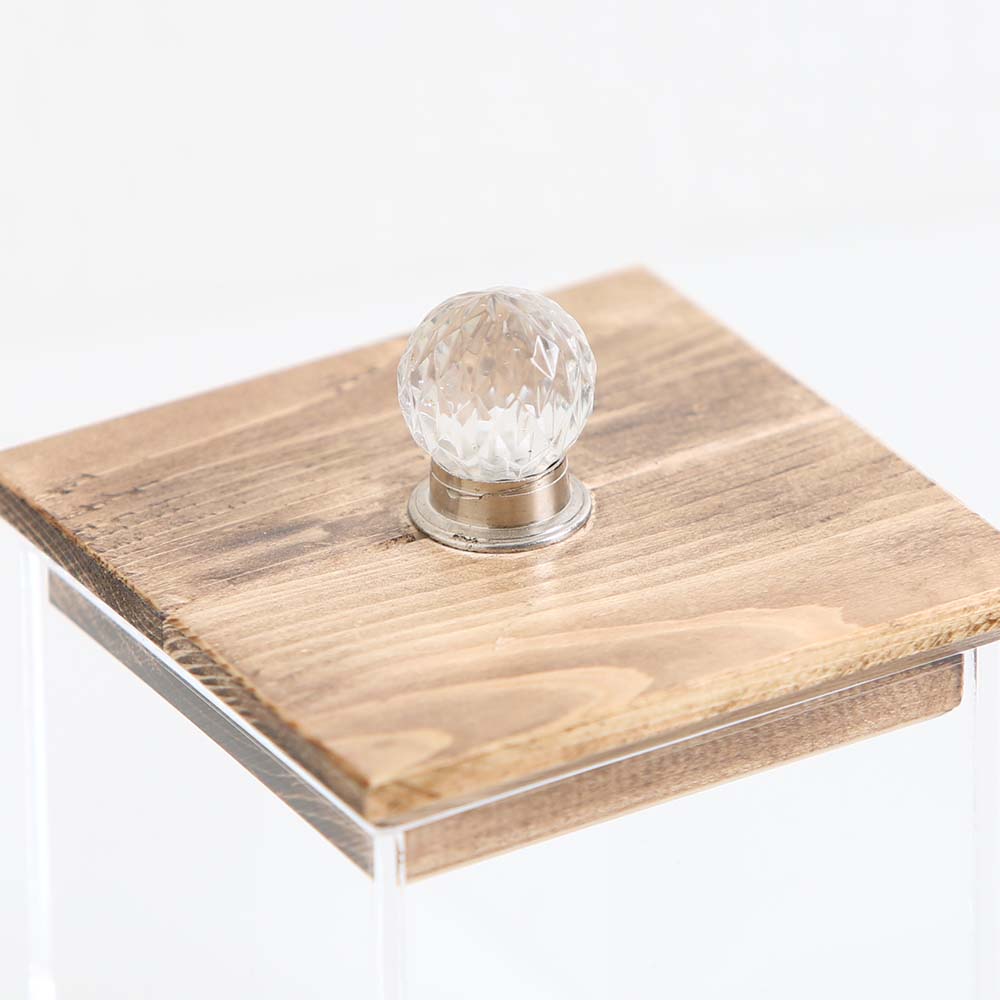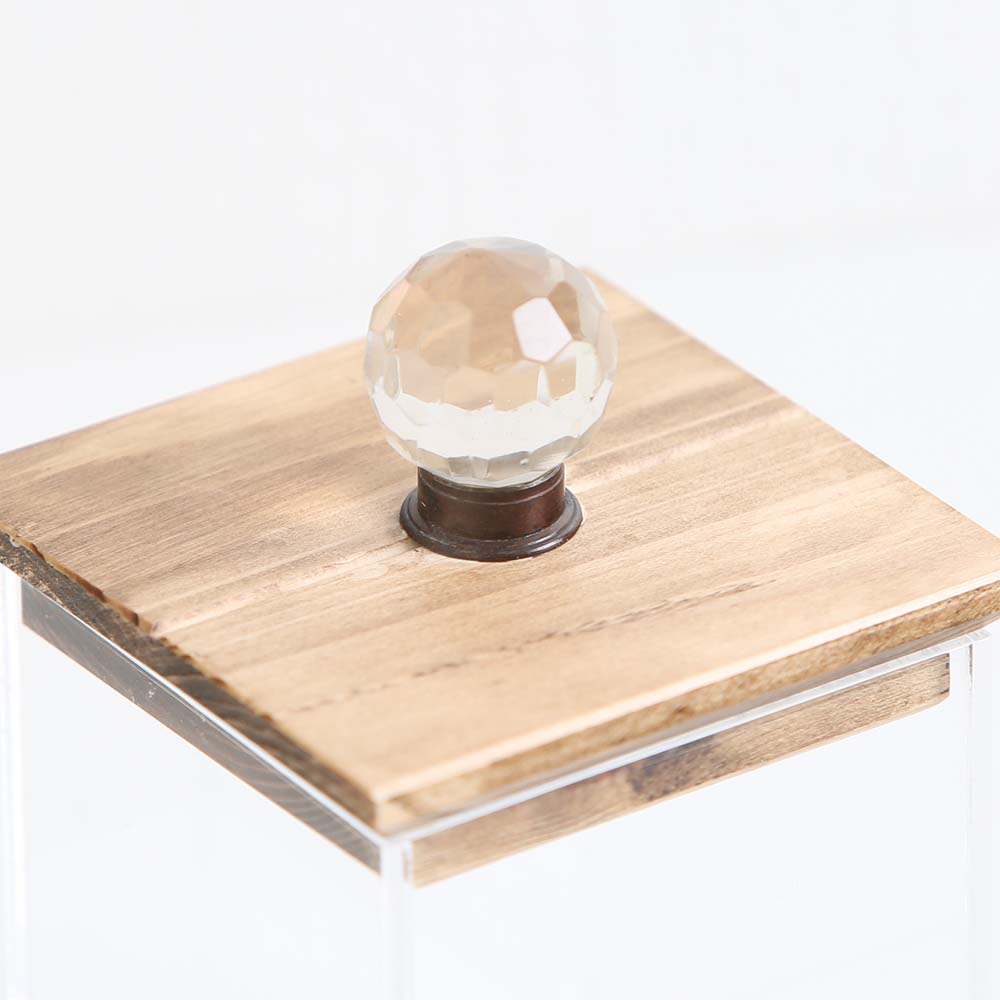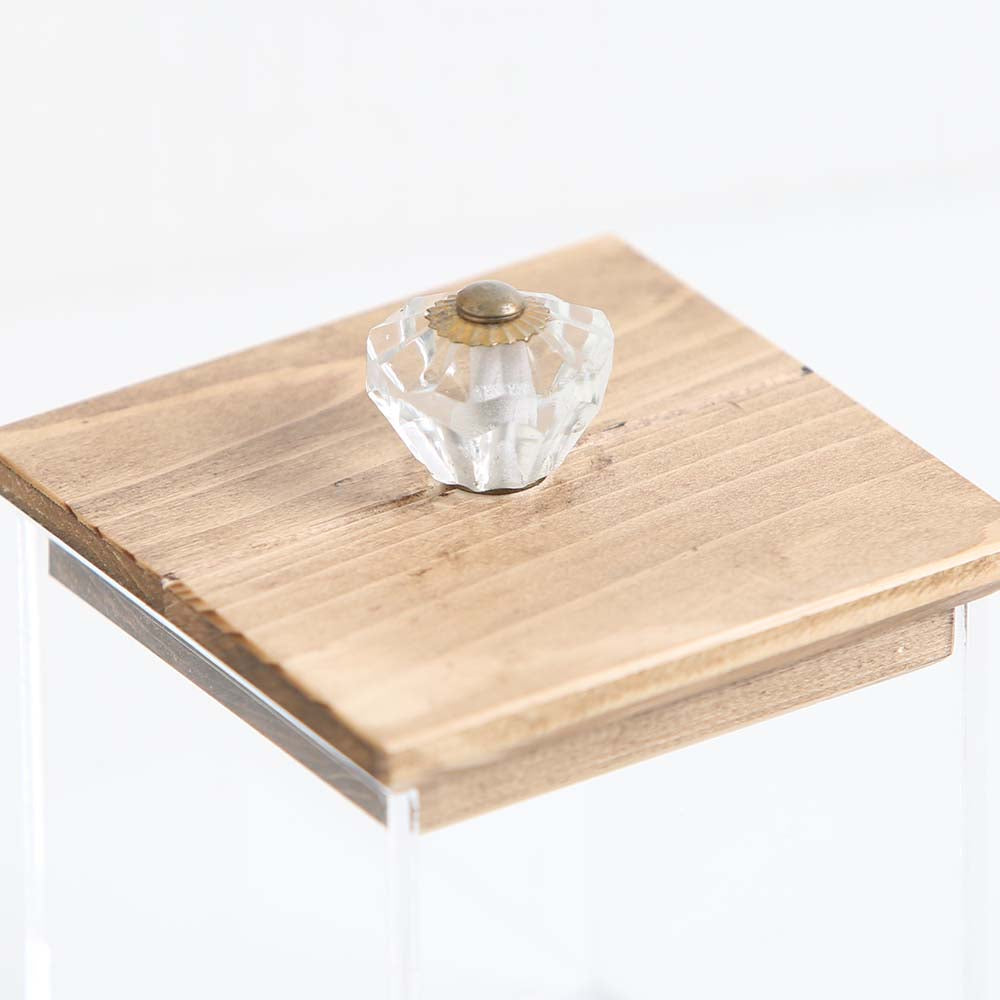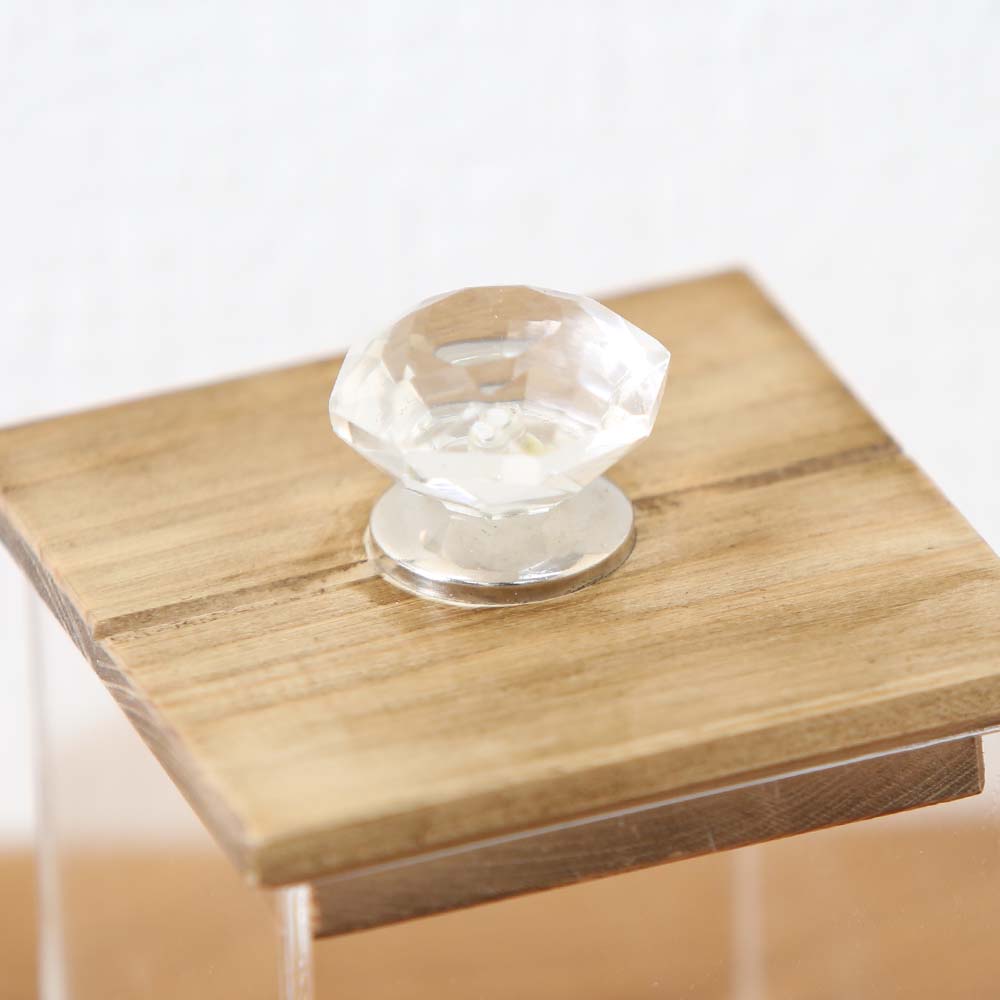 An antique acrylic canister that can be put away in style just by putting it in.
A very cute canister that can stylishly store small items and amenities that you use every day. It's an item that makes you look forward to what to put in because you can make colorful sweets, candies, and small items cute.
The lid is made of natural cypress, and the crystal-like glass handle gives it a nostalgic atmosphere. No matter where you put it, it will be a stylish accent, so you will want to put it in various rooms.
The case part uses highly transparent acrylic. You can see what is inside even from the outside, so you can easily see the small items you put in and take them out quickly. It's also a nice point that the accessories you put inside will shine.
Uses highly transparent acrylic. The light reflected on the acrylic surface sparkles and makes the table even more beautiful.
The lid is made of natural Japanese cypress. Each carefully crafted case is hand-finished by Japanese craftsmen with beautiful details. You can feel the warmth of people, and it is an eco-friendly product that can contribute to the SDGs in consideration of Japan's forest environment.
Where there are many cylindrical canisters, we purposely adopted a square canister. The shape is easy to put together even if you line up several, and the contents are easy to take out. For example, if you line up multiple pieces on the counter, it looks neat and stylish, and it is easy to use.
The simple shape makes it easy to use, and you can enjoy a casual sense of fashion as an interior accent.
A cute design that makes you excited just by putting it in your room and thinking about what to put in it. It's like a magical box with a shining glass handle and a warm natural wood lid that makes even the small items inside shine. We would be happy if we could deliver this fashion and functionality to your room because of its simplicity.
Product Details
Product name

kigumi "antique canister"

size

Width: 9.2cm
Depth: 9.2cm
Height: 11.5cm

weight

0.26kg

Material

Hinoki Acrylic Others

Country of origin

Japan