Regular price
Sale price
¥9,000
Unit price
per
Sale
Sold out
Usually ships in 2-3 business days (excluding weekends and holidays)
この商品をシェア
View full details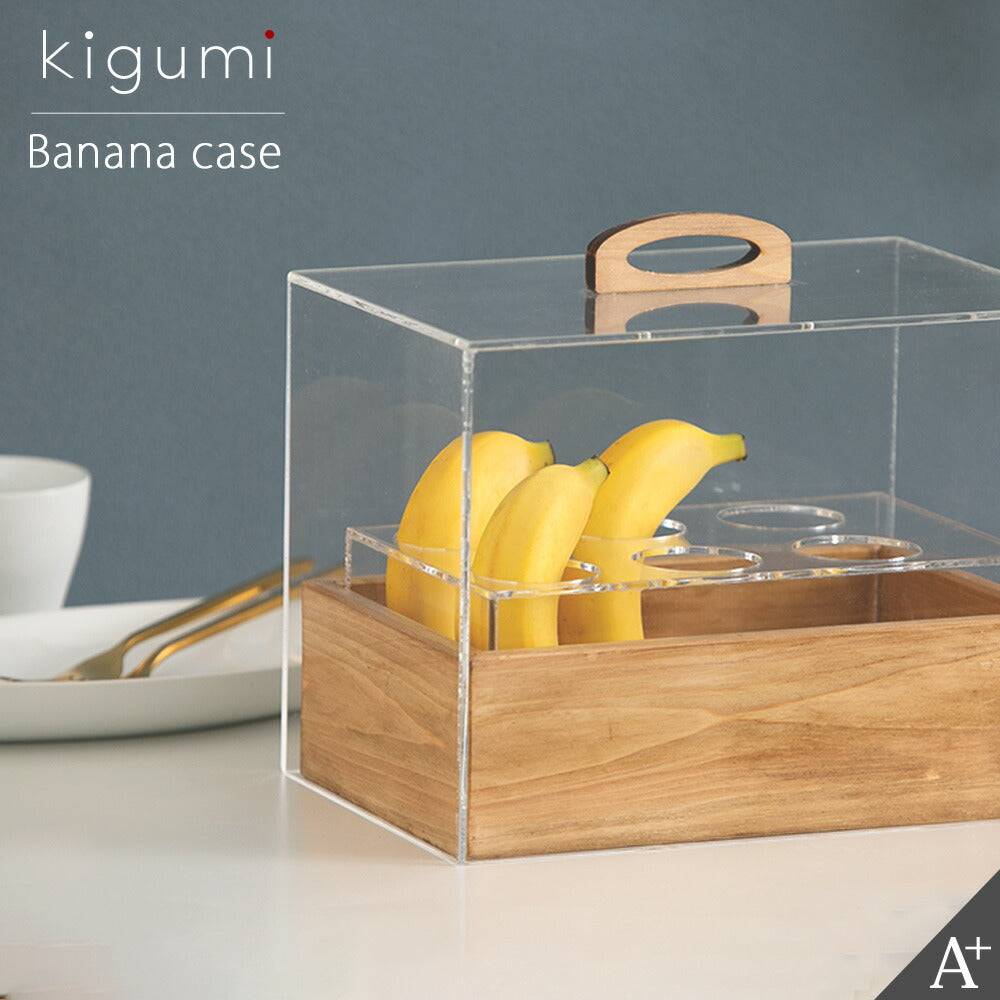 A new idea that can store up to one last. Standing banana case.
Bananas are well-balanced and contain a variety of nutrients that are beneficial for health and beauty.
It's a food that you want to incorporate into your daily diet, but isn't it difficult to find a place to store bananas that make you feel like you're living?
Why don't you store your bananas stylishly and beautifully with this new concept case that allows you to stand each banana individually?
A warm banana case using natural wood in an inorganic image acrylic case.
The appearance of each banana standing in the case is indescribably cute.
It has a natural and stylish design that can be placed on a table or counter to accent the interior.
Highly transparent acrylic is used for the lid. The light reflected on the acrylic surface sparkles and makes the table even more beautiful.
The case is made of natural Japanese cypress. Each carefully crafted case is hand-finished by Japanese craftsmen with beautiful details. You can feel the warmth of people, and it is an eco-friendly product that can contribute to the SDGs in consideration of Japan's forest environment.
General hanging type banana stand. Have you ever wondered what to do without the last one hanging?
It is said that rather than storing bananas in the bunch in which they were purchased, cutting them one by one from the bunch and preserving them will cause more damage than usual.
Don't you just leave the bananas you bought?
By leaving the banana for a long time, the weight of the banana may darken the part that touched it.
By placing the banana upright, you can reduce the contact surface as much as possible and store it neatly.
Banana is an excellent fruit with high nutritional value.

By storing it stylishly and hygienically, it will be easier to incorporate it into your daily breakfast and snacks.

Let's enjoy delicious bananas with a new concept banana stand case!
Product Details
Product name

kigumi "banana case"

size

Width: 27cm
Depth: 18cm
Height: 23.5cm

weight

1.6kg

Material

Hinoki Acrylic Others

Country of origin

Japan

Relation

Modern High Quality Square Square Rectangular Brown Brown Beige Transparent Finished Product Restaurant Cafe Store Dining Accent+ Accent Plus A+ Aplus A Plus Prism Eye Project prism iproject Handmade Made in Japan Clean Sanitary Safety Reliable Odor Control Hygiene Management with Corona Corona Countermeasure Infection Prevention Infection Control