Regular price
Sale price
¥4,800
Unit price
per
Sale
Sold out
通常2~3営業日で発送予定(土日祝を除く)
この商品をシェア
View full details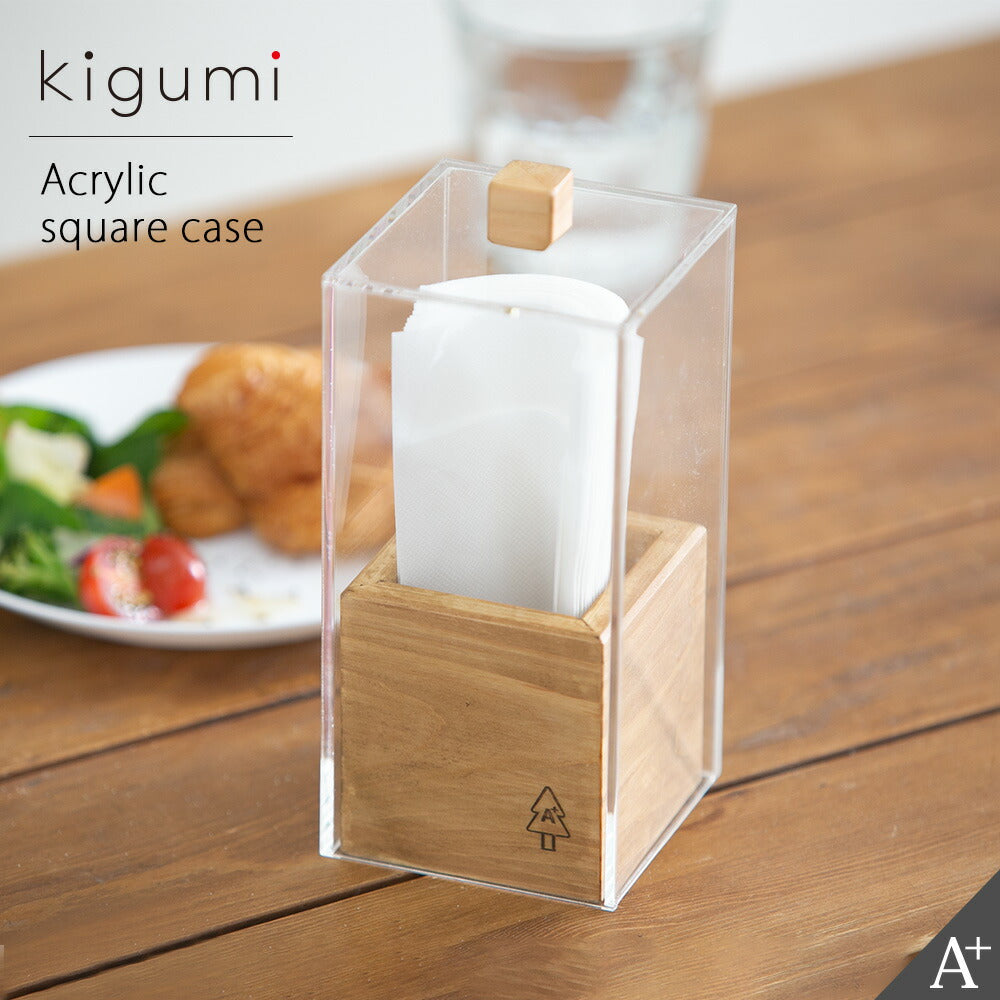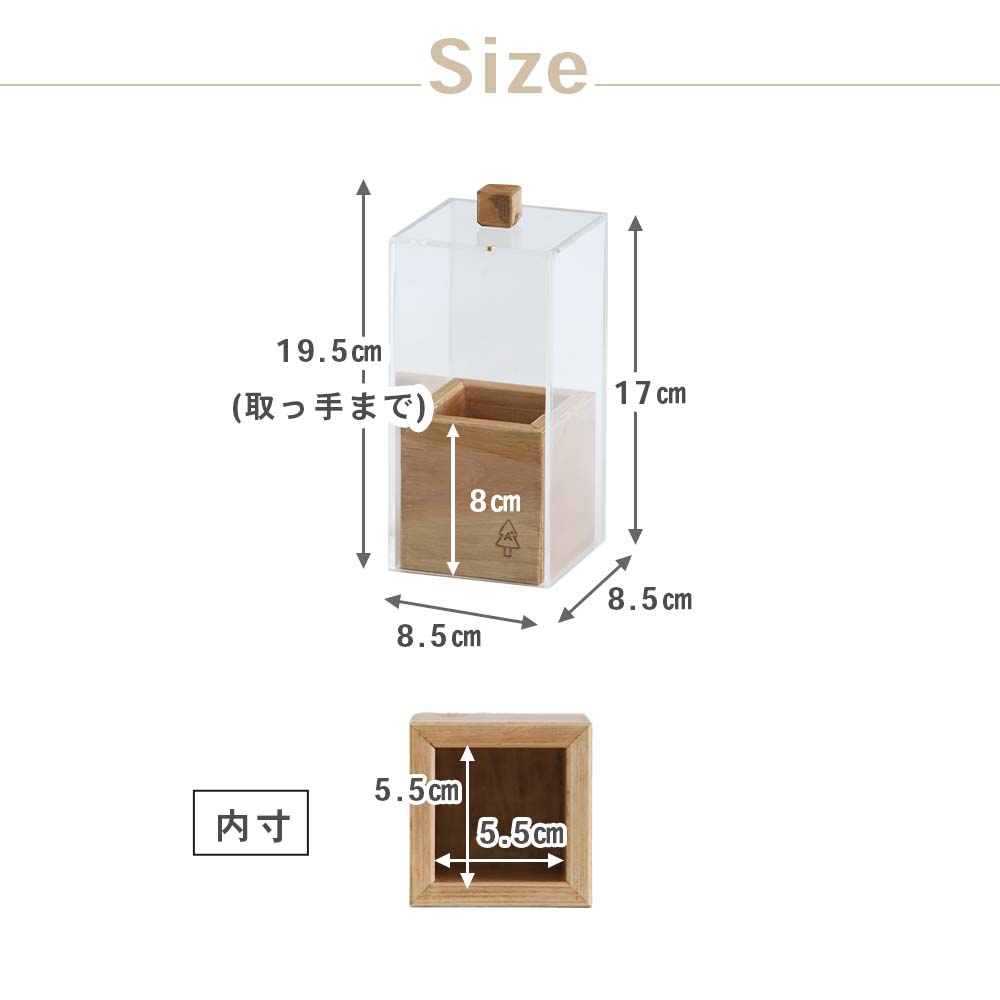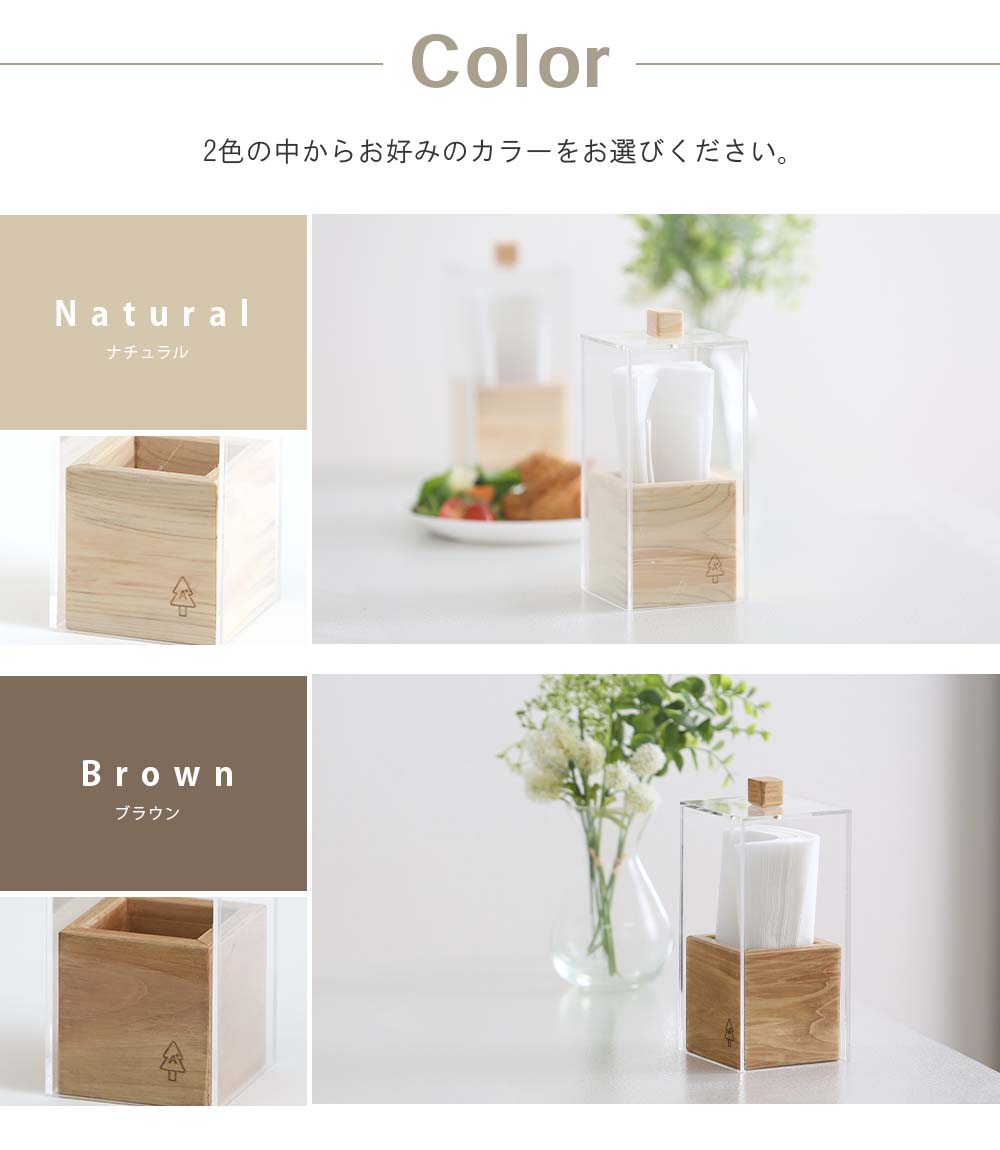 Towards a clean space where you can rest assured that the last page will remain clean
In response to customer feedback,
A slim type that makes effective use of space.
A stylish design with an acrylic lid on a wooden paper napkin case.
Not only does it look stylish on the table, but it also prevents splashes and stains and keeps the paper napkins beautiful.
The true spirit of hospitality can only be conveyed through hygienic management.
This product was created as a compact type in response to customer feedback. You can use the space on the limited table widely without waste.
A square type that can be placed compactly even on a table. The wooden case is neither too deep nor too shallow, and is just the right height so that you can grab it from the short part of the paper napkin.
It is easy to take out one by one, so it is very comfortable to use.
The acrylic cover that fits over the wooden case firmly guards against dust and invisible splashes on the dining table.
It is easy to clean, so you can always keep it clean.
By using a case, you can protect it from splashes and dirt and keep it more hygienic.
The warm cypress case and the beautiful transparent acrylic cover are not only cute but also have a stylish design with a sense of luxury.
Highly transparent acrylic is used for the lid. The light reflected on the acrylic surface sparkles and makes the table even more beautiful.
The case is made of natural Japanese cypress. Each carefully crafted case is hand-finished by Japanese craftsmen with beautiful details.
You can feel the warmth of people, and it is an eco-friendly product that can contribute to the SDGs in consideration of Japan's forest environment.
The acrylic cover has a cute cypress handle. Produces warmth and beauty that is pleasing to the eye.
I'm sure it will be useful on the table of the shop at home.

It is a paper napkin holder carefully made to meet such expectations.

With its stylish design and hygienic sense of security, you can be sure that you will be able to provide the best hospitality.

I would appreciate it if it could become a necessity in your life.
Product Details
Product name

kigumi "Acrylic Case Square"

size

Width: 8.5cm
Depth: 8.5cm
Height: 19.5cm
Acrylic case height (not including handle) 17cm
Hinoki case inside dimensions (one side) width 5.5 x depth 5.5 cm

weight

0.34kg

Material

Case: Hinoki, acrylic, etc.

Country of origin

Japan

Relation

Wood case Wooden box Cafe Hotel Restaurant Hygiene management Infection prevention with Corona Corona measures kigumi wood grain