Regular price
Sale price
¥8,800
Unit price
per
Sale
Sold out
通常2~3営業日で発送予定(土日祝を除く)
この商品をシェア
View full details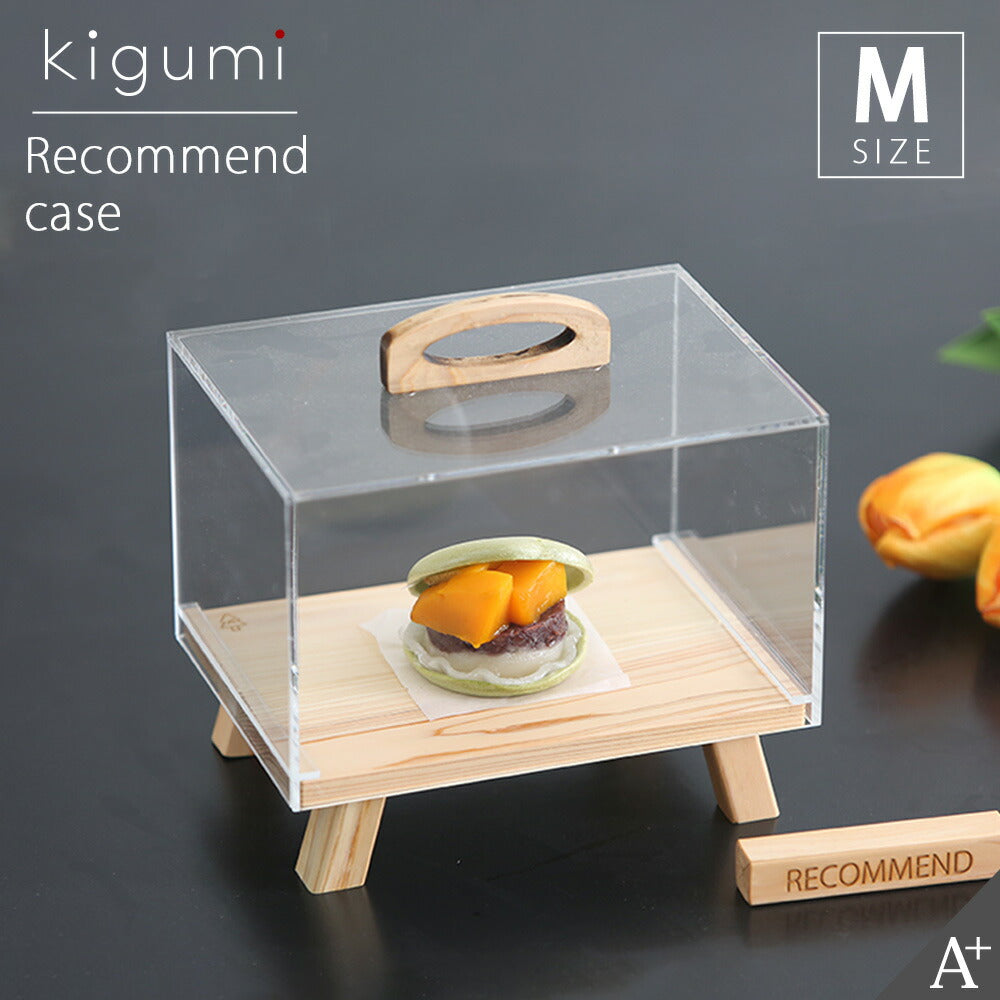 A display that makes you want to buy it at a glance
A display case that gives you a stylish and special feeling.
It has legs and is tall, so it can be used to appeal to the store's special menu or today's recommendations more than other products.
The beautiful acrylic and warm cypress create a stylish space and make it an eye-catching display for your customers.
In addition, it comes with a lid, so it is clean and hygienic.
Because it has legs, it can be displayed higher than other displayed items, giving the item a special feeling.
By adding a height difference to the display, the space will have a three-dimensional effect and the atmosphere of the interior will be further improved!
The cute and eye-catching design of acrylic and wood can produce a stylish space.
The natural atmosphere that is not found in other showcases pleases the eyes of customers.
Highly transparent acrylic is used for the lid. The light reflected on the acrylic surface sparkles and makes the table even more beautiful.
The plates are made of natural Japanese cypress. Each carefully crafted plate is hand-finished by Japanese craftsmen with beautiful details.
You can feel the warmth of people, and it is an eco-friendly product that can contribute to the SDGs in consideration of Japan's forest environment.
By using the showcase, it is hygienic to protect against splashes, insects, dust, etc.
The acrylic cover that covers the wooden case completely protects it from floating dust and invisible droplets.
You can rest assured that your guests will be close to you.
Not only can it be differentiated from other products, but it is a showcase with a special feeling that will brighten up your interior with just one.
It is a display item that enables the best recommendation with a stylish design and hygienic aspect.
Why not make your featured products a more attractive and eye-catching display?
Product Details
Product name

kigumi "recommendation case M size"

size

Width: 20cm
Depth: 15cm
Height: 19.5cm
Body height: 19.5 cm (including cypress handle)
Height to contain the contents (on the board - inside the acrylic): Height: 11cm
On the cypress plate: width 19 x depth 14 cm

weight

0.58kg

Material

acrylic, cypress, etc.

Relation

Dining Restaurant Cafe Hotel Restaurant Hygiene Management Infection Prevention with Corona Corona Countermeasure Virus Countermeasure Cake Showcase Food Case kigumi Store Commercial Square Natural Wood Grain